Writing for Bonafide
I picked up the first issue of Bonafide in Fat City, and dropped them an email about maybe typing up some of the Groovement interviews I was doing. My Stephanie McKay chat appeared in issue 3, and I'm really proud to have (so far) made some sort of appearance in every issue since! One of the last bastions of print. Check out bonafidemag.com
#10: DJ Muggs interview
I spoke to DJ Muggs for Bonafide's 90s special. I also asked him for a rundown of his favourite 90s albums, which turned to included a lot of late 80s LPs. Buy it here.
#9: Cut Chemist interview
Buy it here. The issue where Kidkanevil is trying to interview Madlib and Doom shows up! I speak to Cut Chemist about his Vox Populi! comp.
#8: Danny Brown cover interview
Danny was chilling at the hotel, over to play Parklife. A proper last minute thing, including ridiculous taxi ride to Cheshire. Really accommodating and friendly, waxing lyrical about UK music. SKYWLKR was also there, and was also dead friendly. Read an online version here.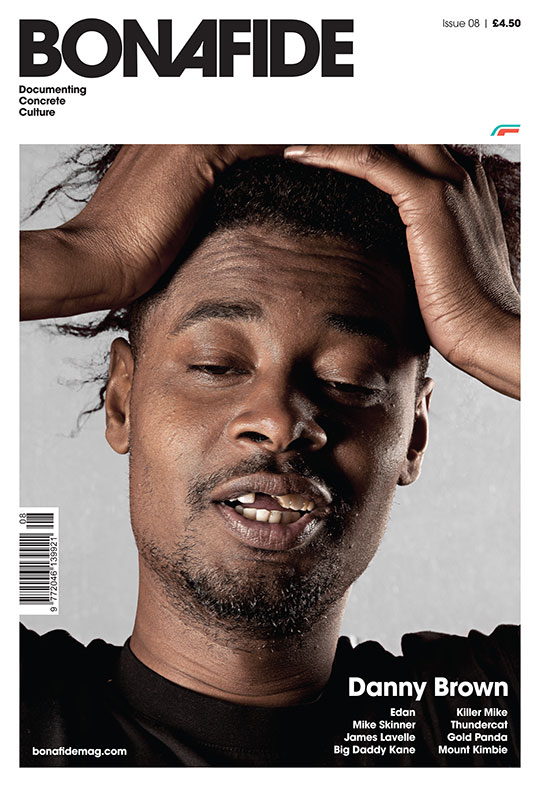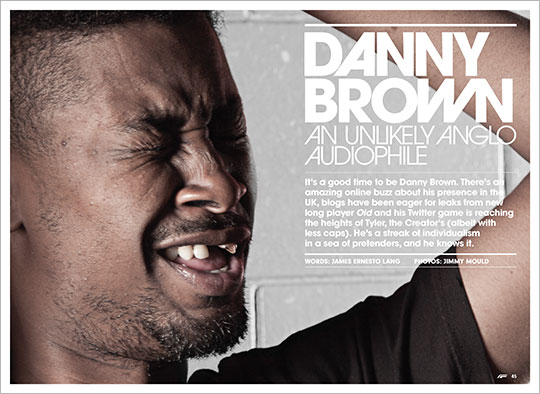 #7: Lapalux interview, various reviews
Read the Lapalux interview online.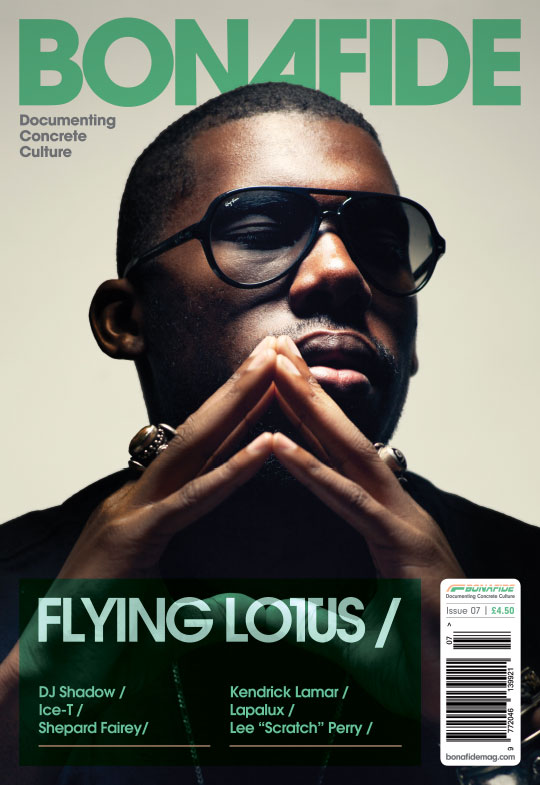 #6: Pete Rock interview / El-P and Visioneers reviews
Read online Myself and DJ A-UP caught up with the chocolate boy wonder in the foyer of his hotel, while he was in town playing with Roy Ayers at Band on the Wall. Initially fearing him to be a bit frosty, he soon warmed up (especially when we started talking comics later). Dope, legend.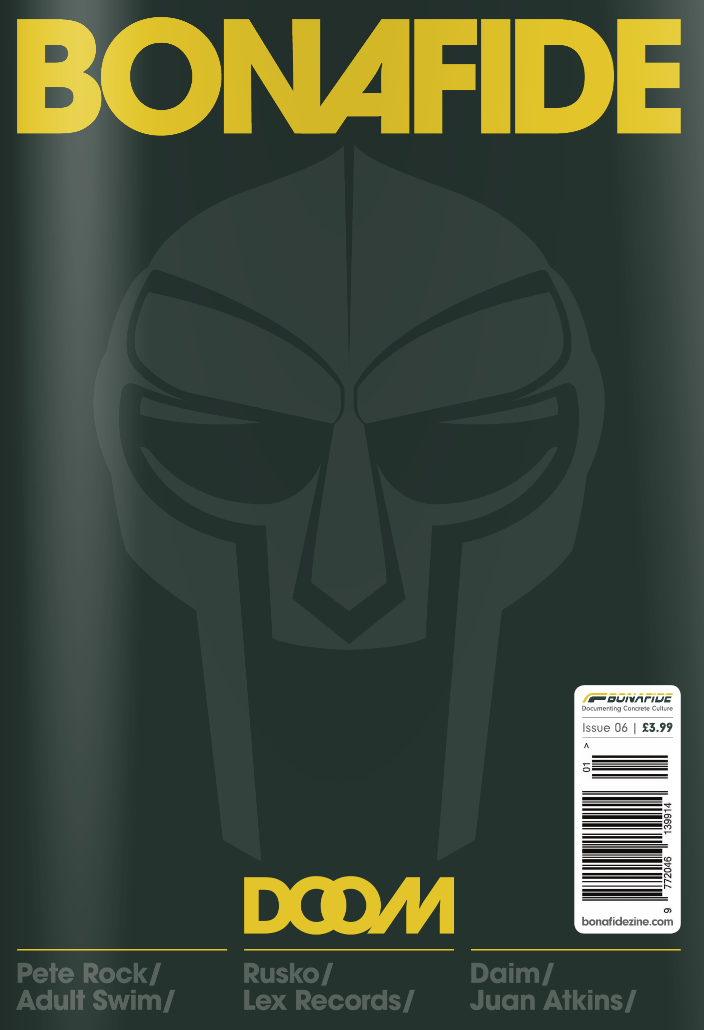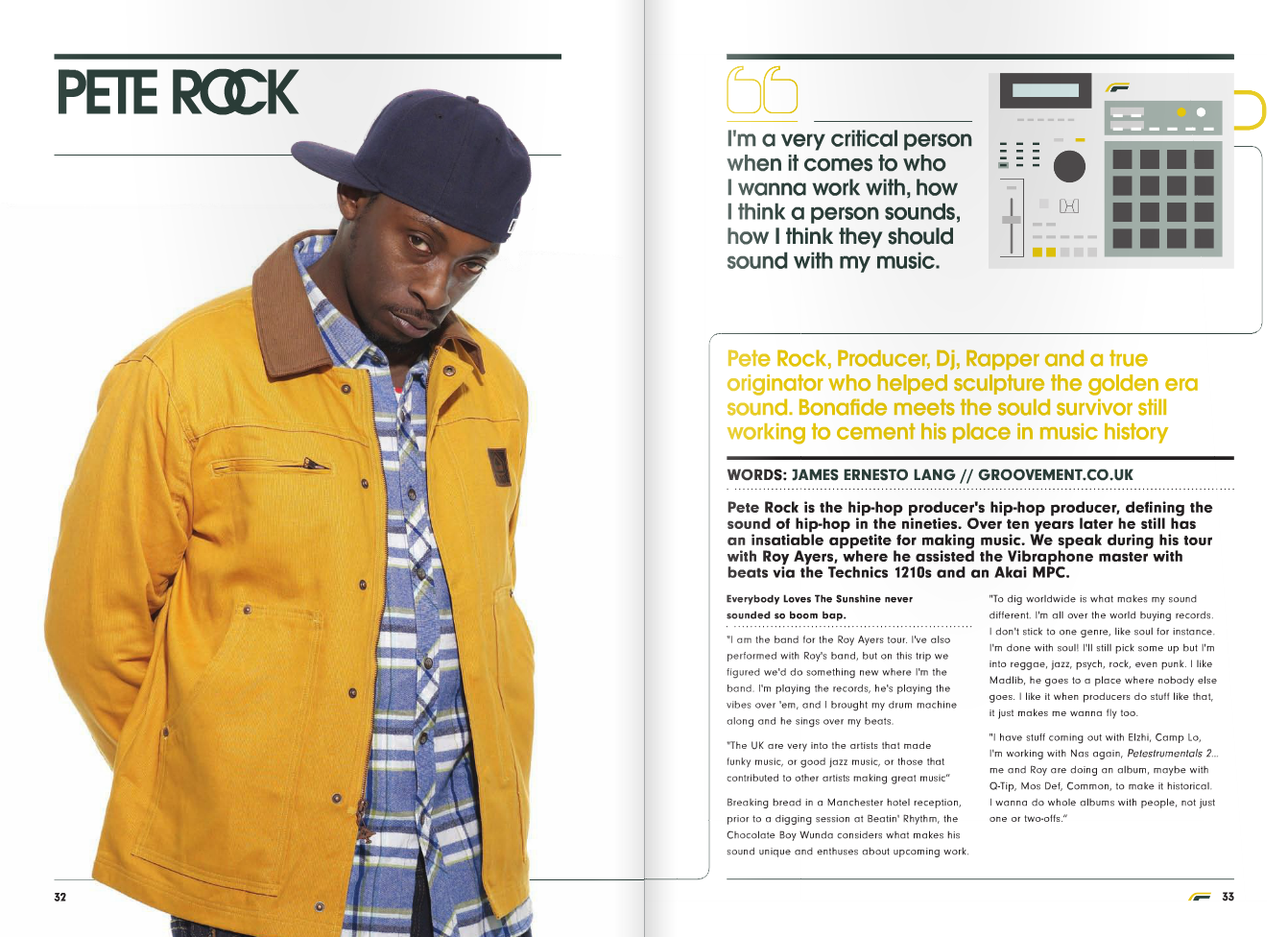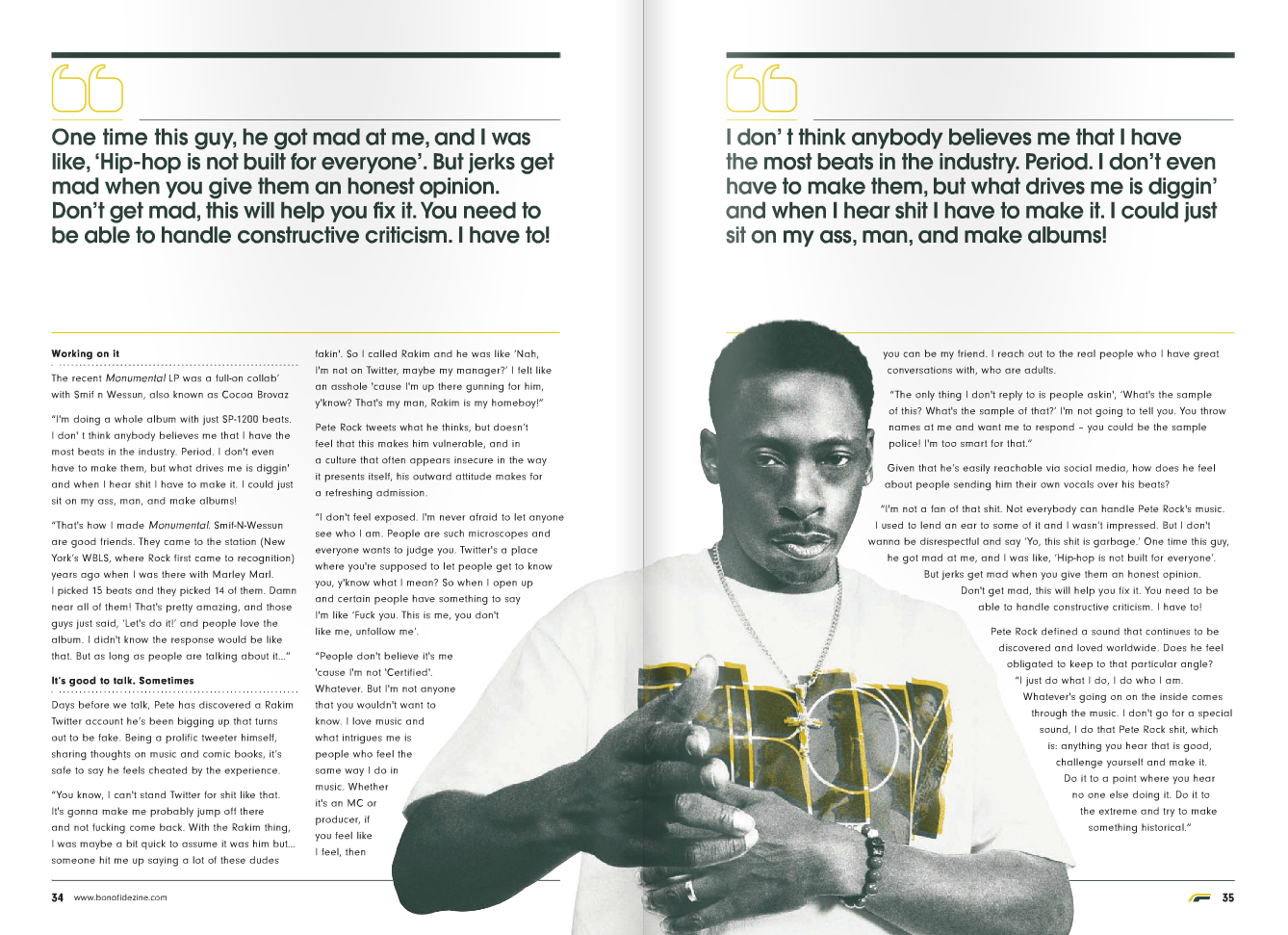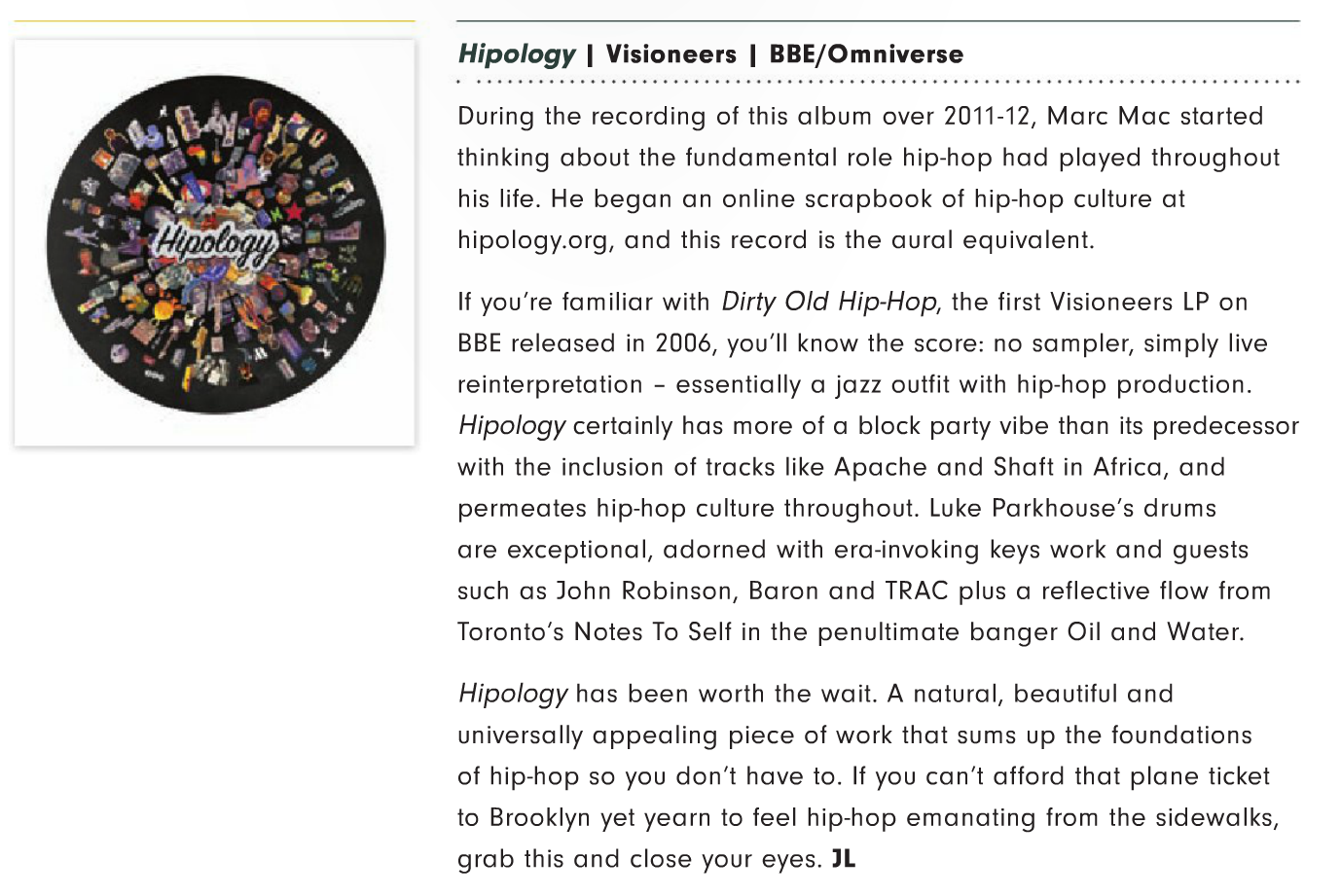 #5: J.Rocc interview
One of my favourite interviews. A three hour phone call to LA, pretty much 1/3 Some Cold Rock Stuf, 1/3 Dilla and 1/3 comics. An excerpt also made the Stones Throw website.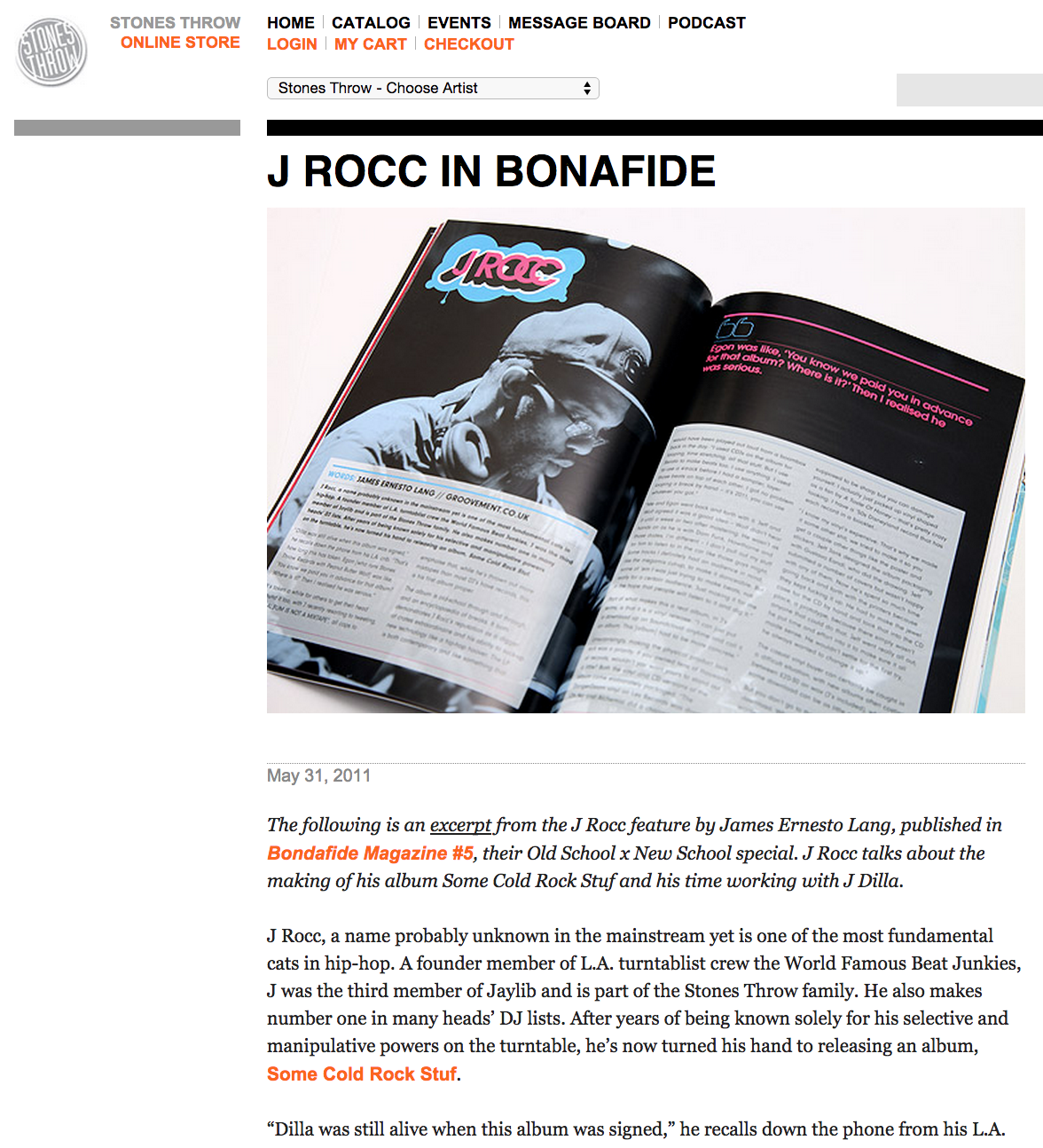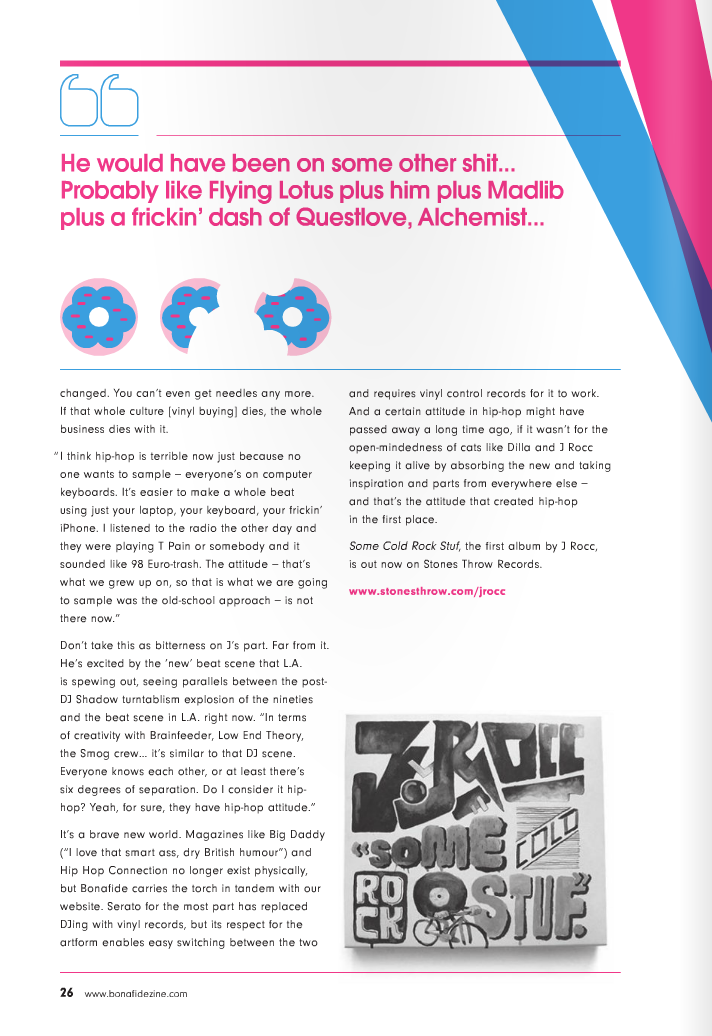 #4: Skitz interview
Read online I was wrong about the Ricicles, I've seen them in Asda.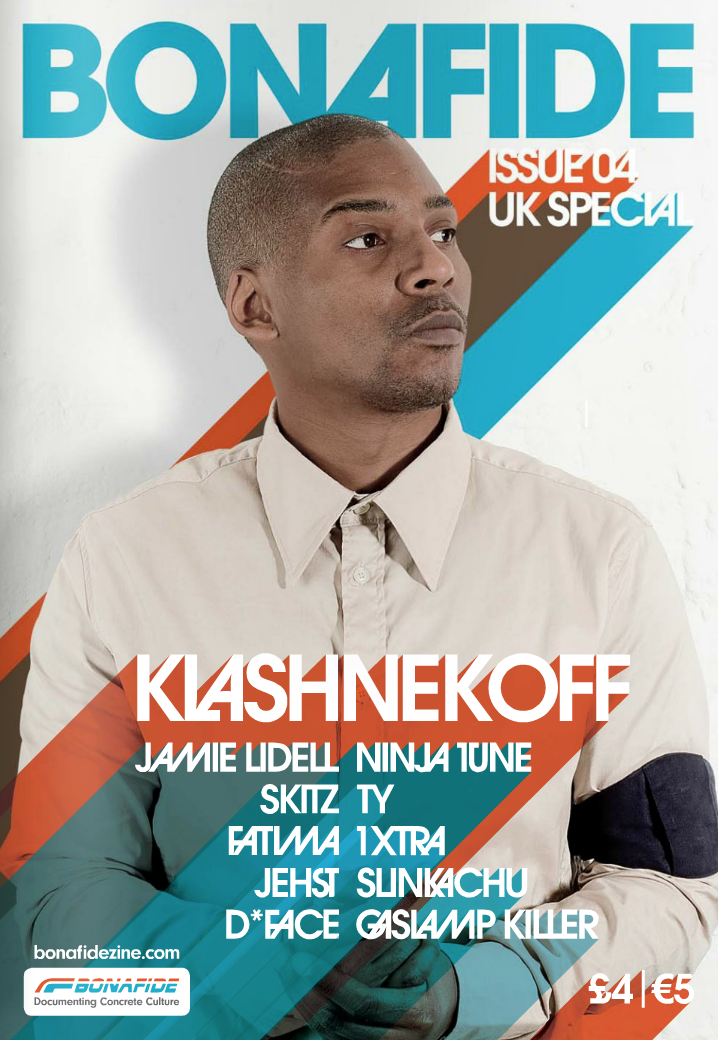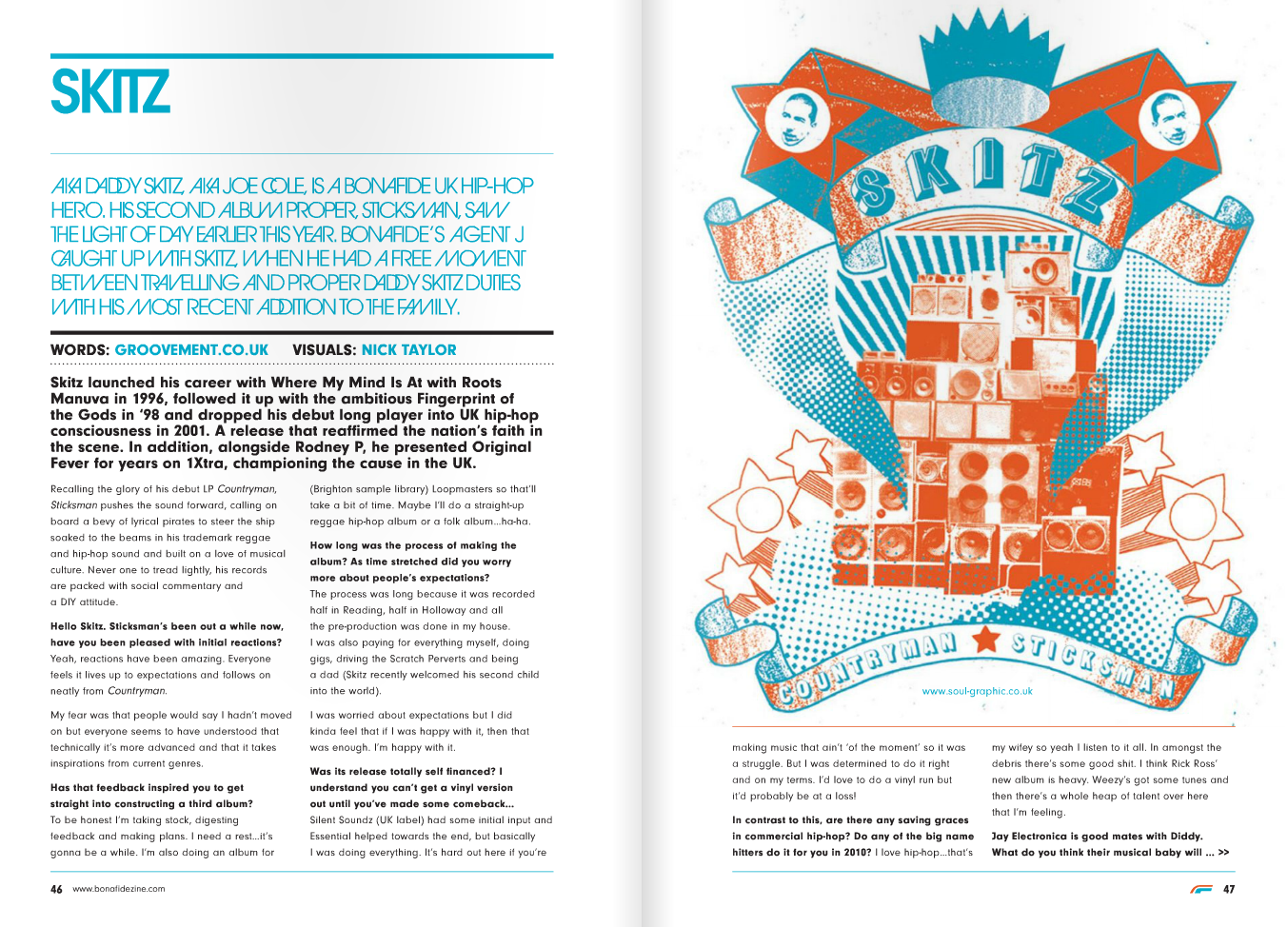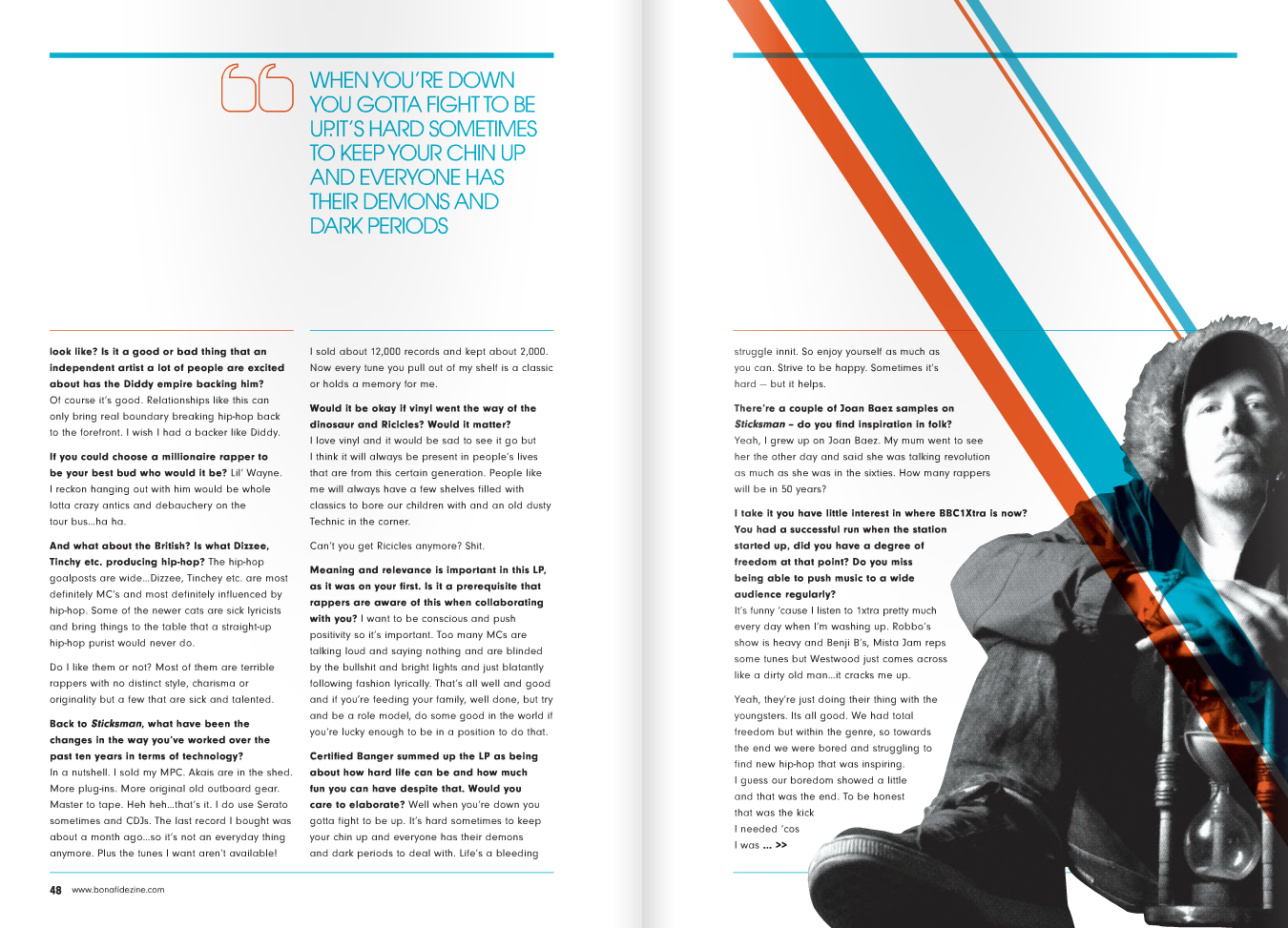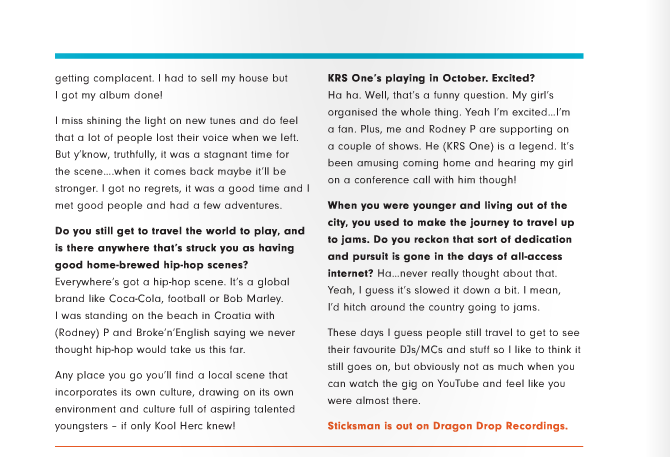 #3: Stephanie McKay interview and review
I'd originally spoken to Stephanie in Manchester's Mint Lounge for this gig, and combined the interview with a retrospective on her first lesson for my first Bonafide piece.